The Before and After Trade Card: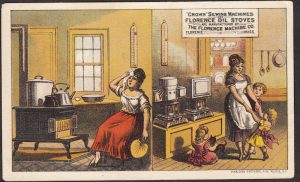 Article (and Book) by Ben Crane
Most great business card images "tell a story" of a good life made possible by the purchase of the advertised product.
But it's hard to get any more dramatic and obvious than the stories told by "The Before and After Trade Card."
Ben Crane's classic book, The Before and After Trade Card, tells the story of these cards that tell THOSE stories!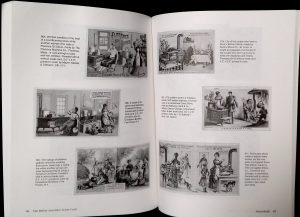 Back in the early 1990's, Ben Crane was one of the founding members of the Trade Card Collectors Association.
He made a wonderful contribution to our very first journal, Spring, 1994: Volume 1, Number 1:
Before and After Trade Cards, Types and Styles, by Ben Crane.
A year or so later, the Ephemera Society of America published Ben's book: The Before and After Trade Card.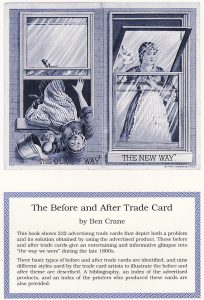 Below, we reproduce Ben's article from the TCCA's very first journal. Enjoy!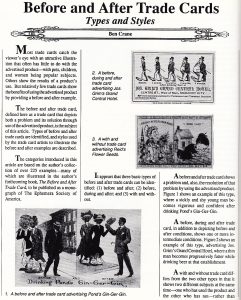 Some of the "Before & After" cards illustrated in this article may be available for purchase.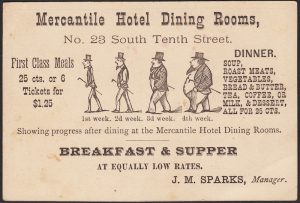 Click on any card to see if that or a similar card is currently available.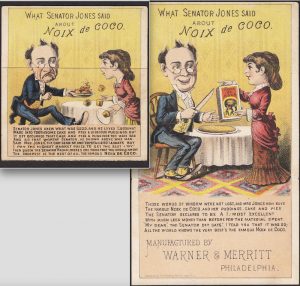 Click on any of the card images or reproduced pages to see what may be listed on ebay at this time.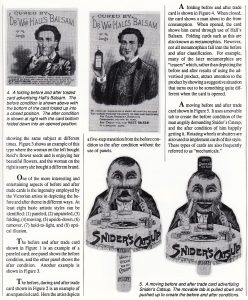 To view examples of B & A cards and Metamorphic Novelty cards,
as well as mechanical cards and "With & Without" cards for sale, click on any of the linked images.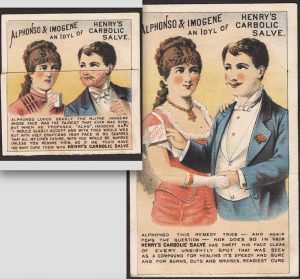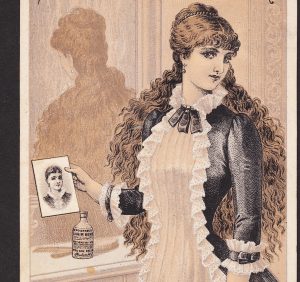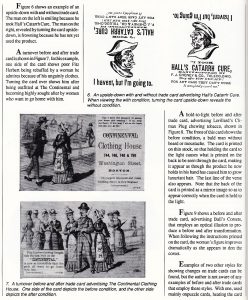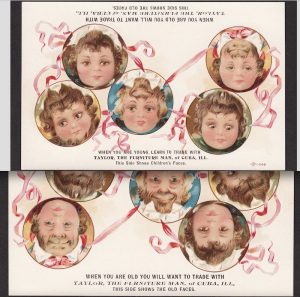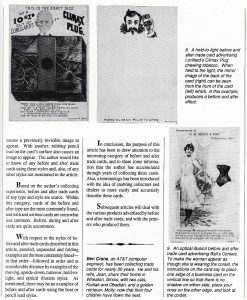 A selection of Before and After Advertising Cards is available, as well as other novelty cards including:
Metamorphic Folding Cards, Hold-to-the-Light (HTL), Mechanical Trade Cards, etc.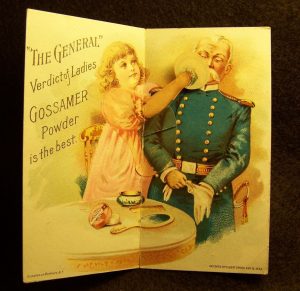 To see a nice selection of such novelty cards currently on ebay, click this trade card image: