19th Century Advertising Trade Cards
Topics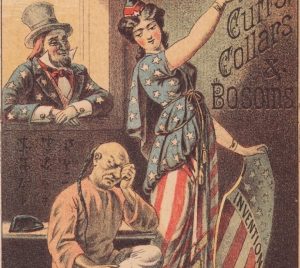 Victorian Advertising Trade Cards provide unique "snapshots" of 19th Century history and life.
This "TOPICS" section includes a growing library of articles covering every kind of THEME from gender roles and ethnic stereotypes to 1800's celebrities, fads, sports, and entertainment.
Read More / View "History" Articles
Guests Weigh in: "BLOG"

"My Favorite Card… and Why!"

Products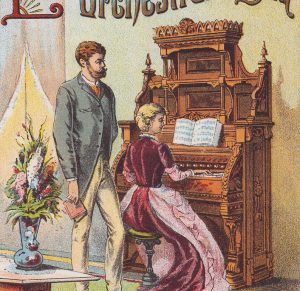 Collectors of Antique and Vintage items of everything from bottles and tins to sewing machines and farm equipment turn to Victorian Advertising Trade Cards to learn more about the historic treasures they collect. Product cards from the 1800's provide incredible information and make for valuable "go-withs" for collectors.
Guest Favorites on: "BLOG"

News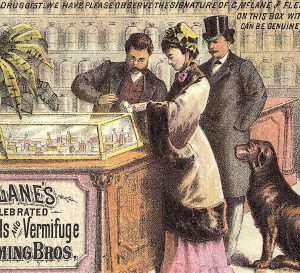 A lot is happening today in the world of Victorian Advertising Trade Card collecting. Major ephemera and 19th Century advertising collections are hitting the market, with rare and important 1800's cards selling at record prices. Follow this column for the buzz on people and breaking news in the card collecting community.
Read More / View "People" Stories
View Favorite Cards: "BLOG"

Victorian Advertising Trade Cards Trending on eBay: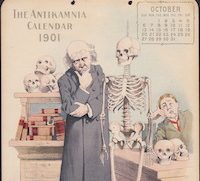 FEATURED:
Antikamnia Chemical Company Patent Medicine Advertising Calendar Card, from the card series featured on the History Channel show: Pawn Stars, Season 15, Episode 25 (premiered April 23, 2018). This "Medical School" scene was the final card in the multi-year "Skeleton Sketches" series of images from the watercolor paintings of St. Louis physician-artist Louis Crucius.
EMAIL
Dave@victoriancardhub.com
ADDRESS
3706 S. Acoma St., Englewood, CO 80110